Scorpion is a compact steel roller coaster located in the Pantopia section of the park.
Fast Facts:
Open Date: May 16, 1980
Location: Pantopia
Height: 61 ft
Length: 1,818
Max Speed: 41 mph
Duration: 1:30
Inversions: 1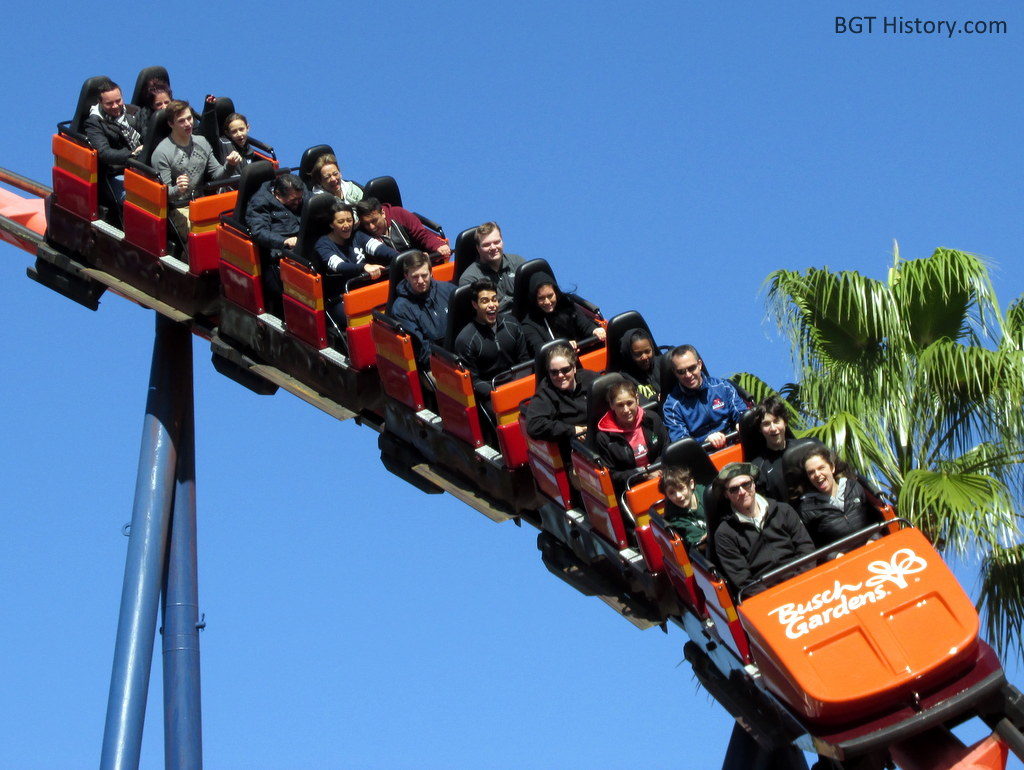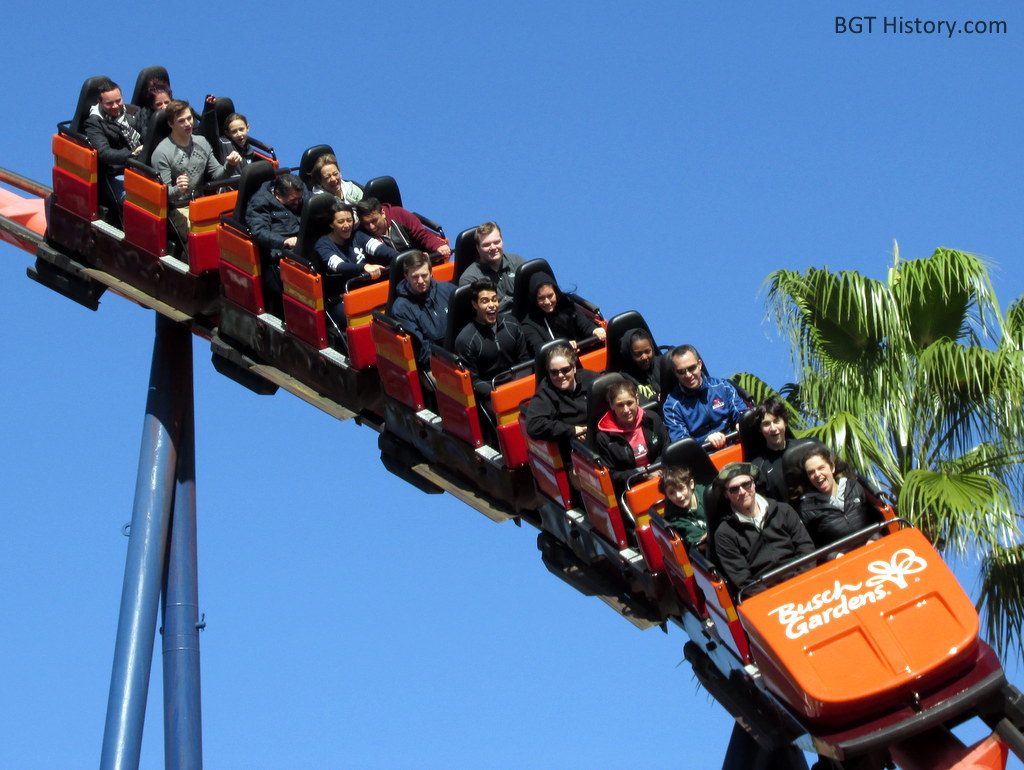 ---
History
Scorpion is an Anton Schwarzkopf design, and a Silver Arrow (or Silberpfeil, in German) model from the company's catalog of roller coasters. It's one of only three of this model ever made, and the only stationary unit produced – the the other two in existence are transportable models.
It opened in the new Timbuktu section of the park in 1980, and was the second roller coaster at Busch Gardens Tampa (Python opened four years earlier). It remains the oldest operating roller coaster in the park. While it has one inversion in the form of a vertical loop, Scorpion only uses a lap bar restraint system, which provides a unique experience since most modern coasters with inversions feature an over the shoulder restraint of some form. Along with the roughly 40 foot tall vertical loop, a tight helix and forces around 3.5 Gs give this relatively small coaster a big kick.
During its annual refurbishment in the Fall of 2014, much of Scorpion's queue was rebuilt, and work was done along the brake run. One of the trains was anchored in place along the last turn before the brake run while the work was completed. Images from November 3, 2014.
Additional details and images on Scorpion will be added in the future.
---
Sources:
"Coasters by the Numbers" Fact Sheet, Busch Gardens Tampa Bay 8/16/2016
Scorpion – Busch Gardens Tampa rcdb.com – accessed 9/19/2016
Silverarrow – All Models – Schwarzkopf rcdb.com – accessed 9/19/2016
silver arrow schwarzkopf-coaster.net – accessed 9/19/2016