The Veldt Monorail provided guests a chance to see much of the Serengeti Plain and the various species that roam freely across it.
Fast Facts:
Opened: May 1966
Closed: 1999
Location: Serengeti Plain
Also Known As: Skyrail, Monorail, Monorail Safari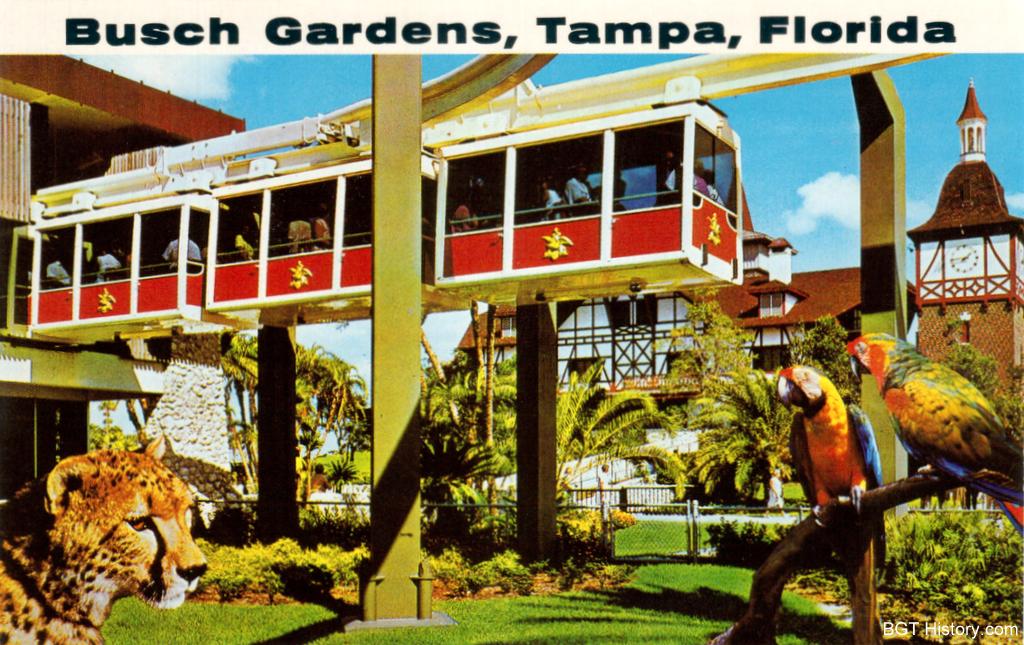 ---
History
At 7,000 feet in length, it was reported to be the second largest when it opened, with only the one at Disneyland being longer. The 1.3 million dollar addition featured 12 air-conditioned cars with onboard audio and a suspended car design that hovered low to the ground in most areas to provide excellent views of the wildlife. At its highest point, the monorail reached 30 feet.
The monorail departed the station (which is now the station for Cheetah Hunt) and transported guests across the Serengeti Plain (originally called Wild Animal Kingdom), including destinations like Gorilla Island, the "Congo River," past the lion moat and onto Goat Mountain, "Lake Victoria," and the rhino and elephant displays.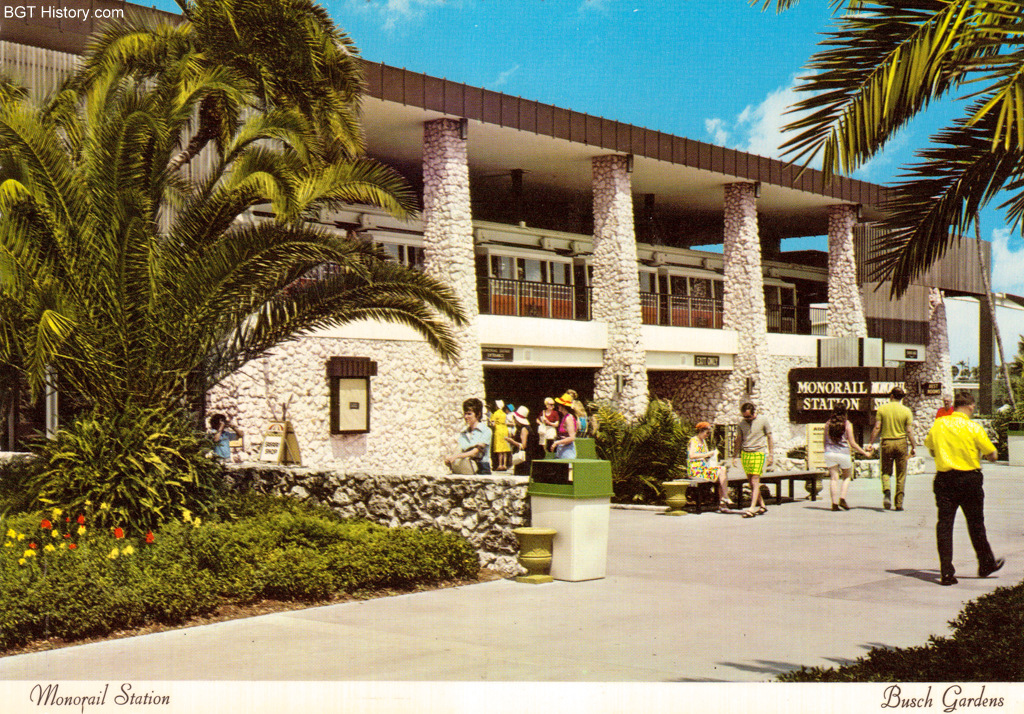 A late 1960s brochure refers to the attraction as Skyrail, where guests can see a variety of species up close including lion, elephant, zebra, giraffe, rhino, cheetah, hippo, and many others.



In early September 1967, a sinkhole opened up on the veldt near the monorail. Drilling rigs were brought in and tests were done to see if there was any danger to the monorail supports.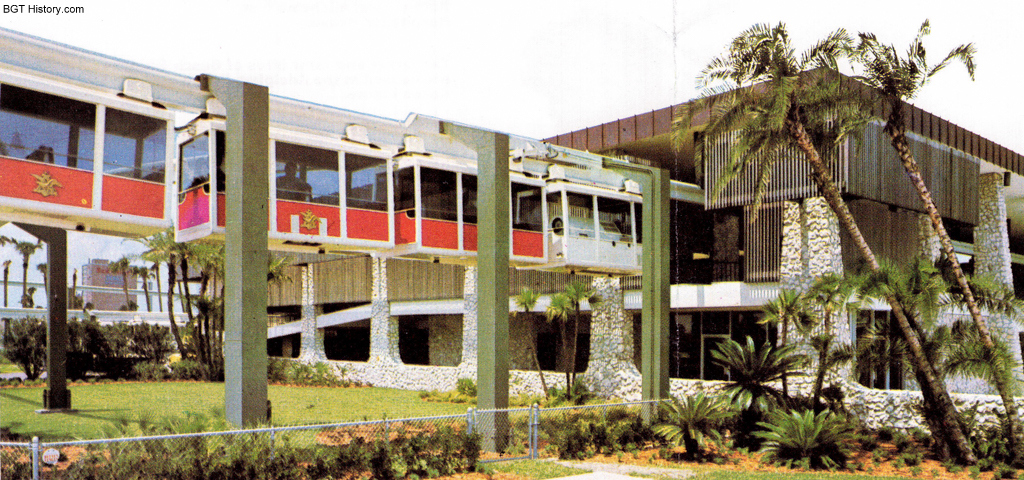 By early 1970, the attraction was listed simply as Monorail. While the park itself didn't charge an admission fee to this point, the monorail was a separate charge of $1.50 for adults, and 75¢ for children under 12. It was described in a brochure from that year as a 1 1/3 mile tour with eye-level views of various species across Wild Animal Kingdom.
Starting in July 1970, the charge to ride the monorail was reduced as a general admission charge was instituted for guests to access the park.
Maps in 1974 listed the Monorail Safari as an Inner Veldt Tour bringing guests up close to lions, zebras, giraffes, and hundreds of other animals.
In 1988, the monorail trains were upgraded to a new, air-conditioned model.
The attraction closed in 1999.



---
Images
The Veldt Monorail was a popular subject of postcards, both as the feature of the image as well as in the background of many Serengeti Plain views.
This undated photo shared by the park shows a view from inside one of the cars: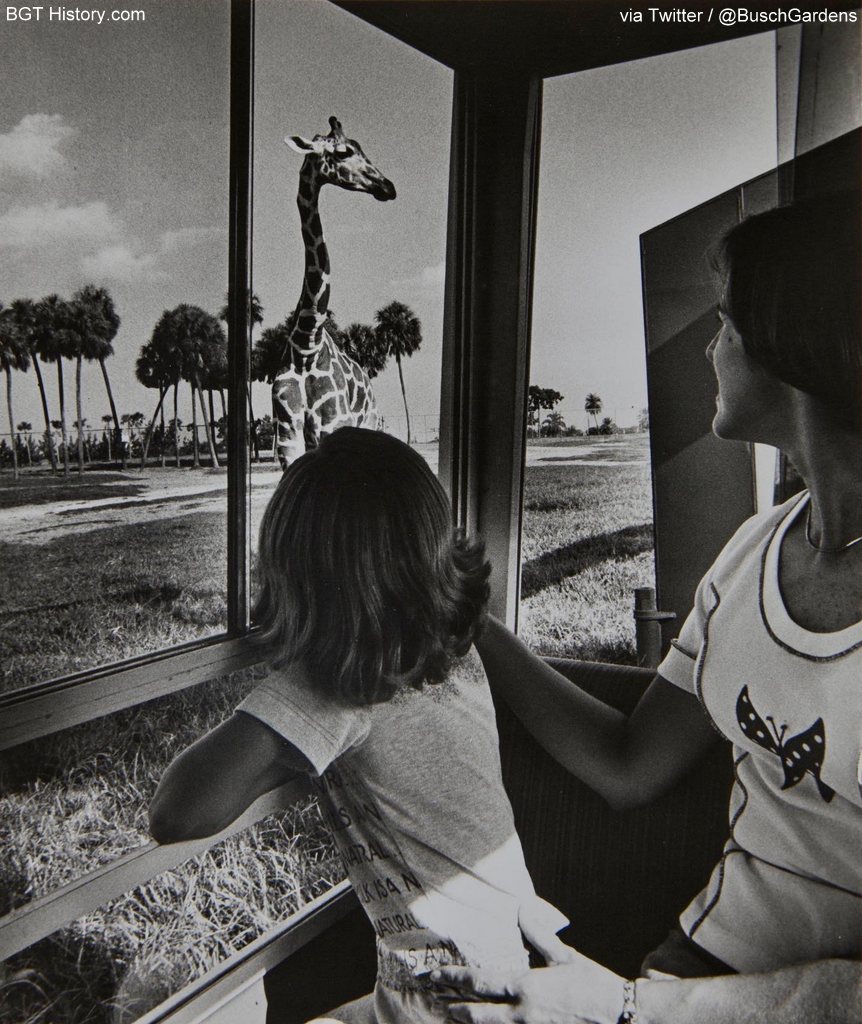 Additional details on the Veldt Monorail will be added in the future.



---
Sources:
Saw Pan | Sep 14 2009 – accessed 1/15/2017
Sun Sentinel | May 14 1989  – accessed 1/21/2017
Boca Raton News | Jun 18 1967 – accessed 2/4/2017
BGTNation | Park History – accessed 2/4/2017
Park Map | 1974  – Author's Collection
Park Brochures | Late 1960s, 1970 – Author's Collection
St. Petersburg Times | Sep 9 1967 – accessed 1/21/2018
Twitter – @BuschGardens | Mar 21 2019 – accessed 12/11/2019
Orlando Sentinel | Jun 6 1970 – accessed 11/6/2022
Twitter – @BuschGardens | Mar 31 2022 – accessed 3/31/2022
Last update: February 27, 2023