The Red Carpet Series at Busch Gardens Tampa was a short-lived separately ticketed offering featuring two performances in the late summer of 2016.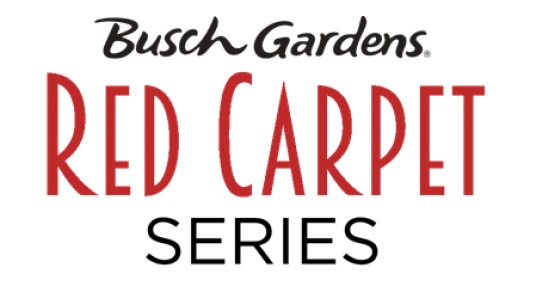 ---
History
Busch Gardens Tampa announced the new Red Carpet Series on July 20, 2016, calling it a "second-gate, premiere event offering." The recently renovated Moroccan Palace Theatre was home to the event, which had two performances scheduled – comedian Wayne Brady and musician Arturo Sandoval.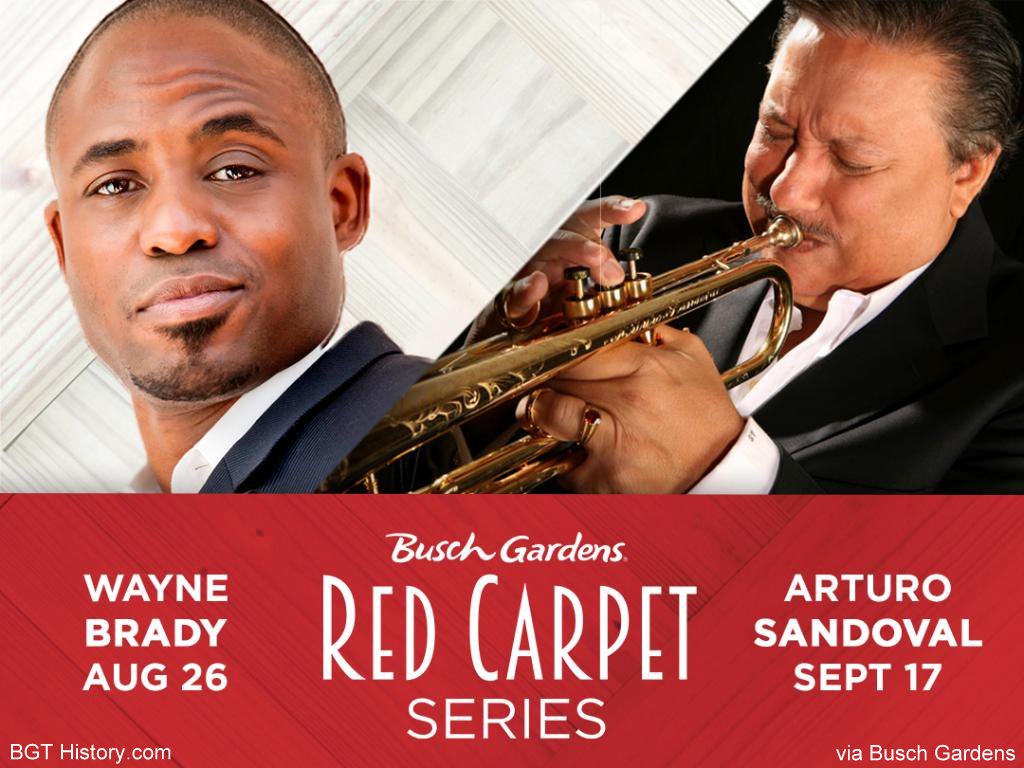 Ticket prices for the shows ranged from $30 to $99, and neither included or required admission to Busch Gardens during its regular operating hours. VIP packages were also available which included premium seating and other perks. The gates opened on event nights at 6:30 p.m., with theater doors opening at 7:15 p.m. and shows starting at 8 p.m.
From the release announcing the event:
"We are excited to offer Central Florida a new intimate way to enjoy their favorite artists," said Jim Dean, President of Busch Gardens Tampa Bay. "The classic style of the Moroccan Palace along with impeccable site lines and beautiful sound, make for a truly special night out.Guests will experience some of the biggest names in entertainment, including some who rarely play in our area."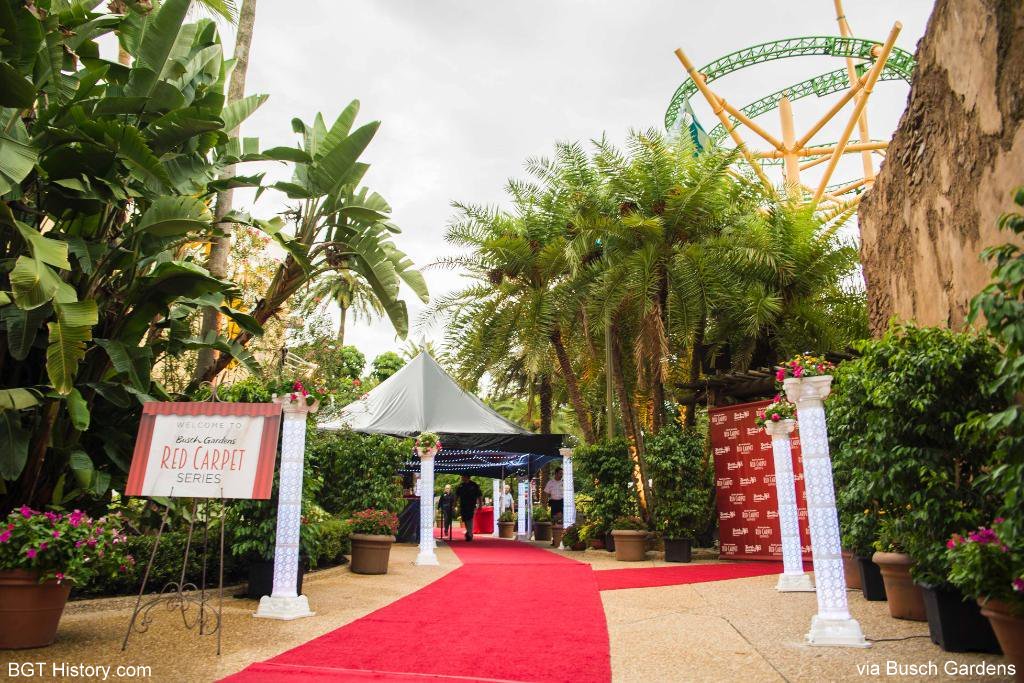 The first performance was on August 26, 2016, featuring Wayne Brady and host Jonathan Magnum. Tickets were still available on the day of the show according to Busch Gardens. The show was entirely improvised and was described as "an incredible performance" by Creative Loafing.
Before and after the show guests were treated to a red carpet walk where they could sip on cocktails, enjoy various hor d'oeuvres, and receive visits from some of the Busch Gardens animal ambassadors including a sloth. Local band Actual Bank Robbers performed on the red carpet.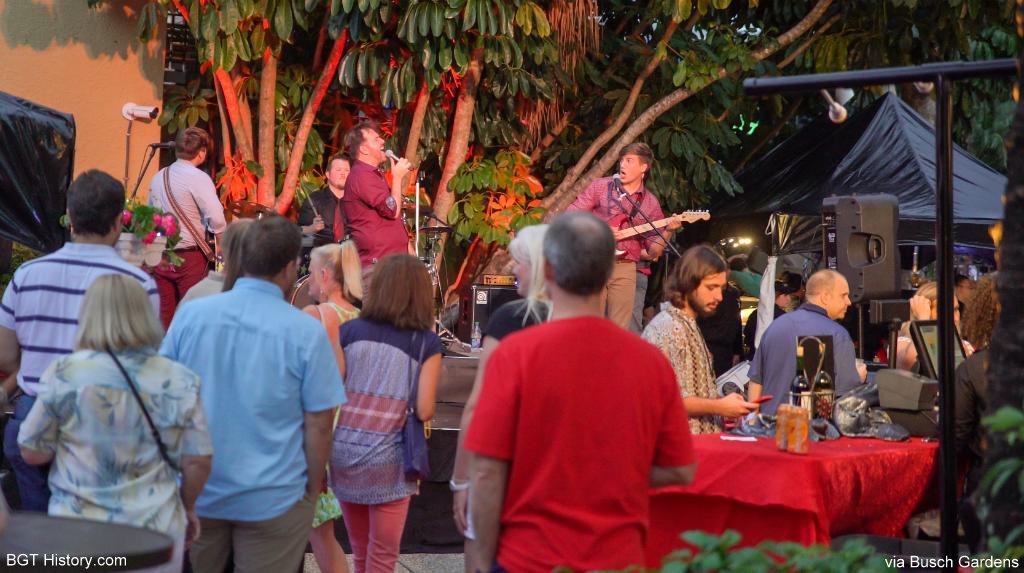 Grammy winner Arturo Sandoval performed at the second show on September 17, 2016.
After the two performances, the event's page on the park's website was updated to say the inaugural season of the Red Carpet Series had ended, but to check back for updates on acts for the 2017 season. The event page was later removed from the website, and the inaugural season of the Red Carpet Series was both the first and last.



---
Sources:
Busch Gardens Tampa Bay | Jul 20 2016 – accessed 7/28/2016
Busch Gardens Tampa Bay | Red Carpet Series – accessed 11/12/2016
Creative Loafing Tampa Bay | Aug 28 2016 – accessed 8/29/2016
Twitter – @BuschGardens | Aug 26 2016 – accessed 7/5/2019
Last update: November 6, 2020