Described as the most lavish Broadway-style musical to ever appear in a theme park when it opened, Kaleidoscope ran for three years in the newly constructed Moroccan Palace Theater.
Fast Facts
Open Date: August 1986
Close Date: 1989 or 1990
Venue: Moroccan Palace Theater
Replaced By: Around the World on Ice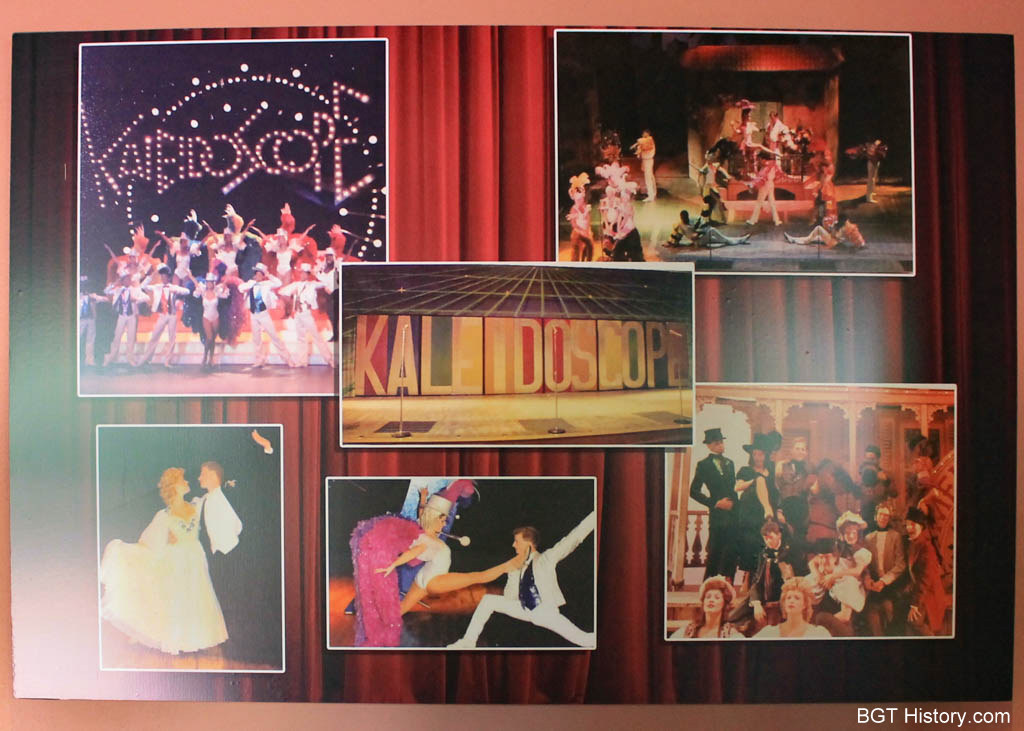 ---
History
Kaleidoscope combined sections of performances from other shows at both Busch Gardens Tampa and the sister park in Williamsburg. It included costumed showgirls, a tap-dancing Busby Berkely number, a showboat scene, and closed with a patriotic finale. It ran from the theater's opening in 1986 until 1989 when it was replaced by the park's first ice show, Around the World on Ice.
A board with past shows in the Moroccan Palace Theatre was added in 2017 and listed Kaleidoscope's run as 1986 – 1990.
Additional details on Kaleidoscope will be added in the future.



---
Sources:
BGT Nation | Park History – accessed 4/7/2018
Busch Gardens Tampa Bay | Nov 4 2011 – accessed 4/7/2018
Touring Central Florida | Jun 10 2017 – accessed 11/7/2019