Stanley Falls is a log flume ride located in the Stanleyville area and features a 43-foot drop.
Fast Facts:
Open Date: June 1973
Location: Stanleyville
Also Known As: Stanley Falls Flume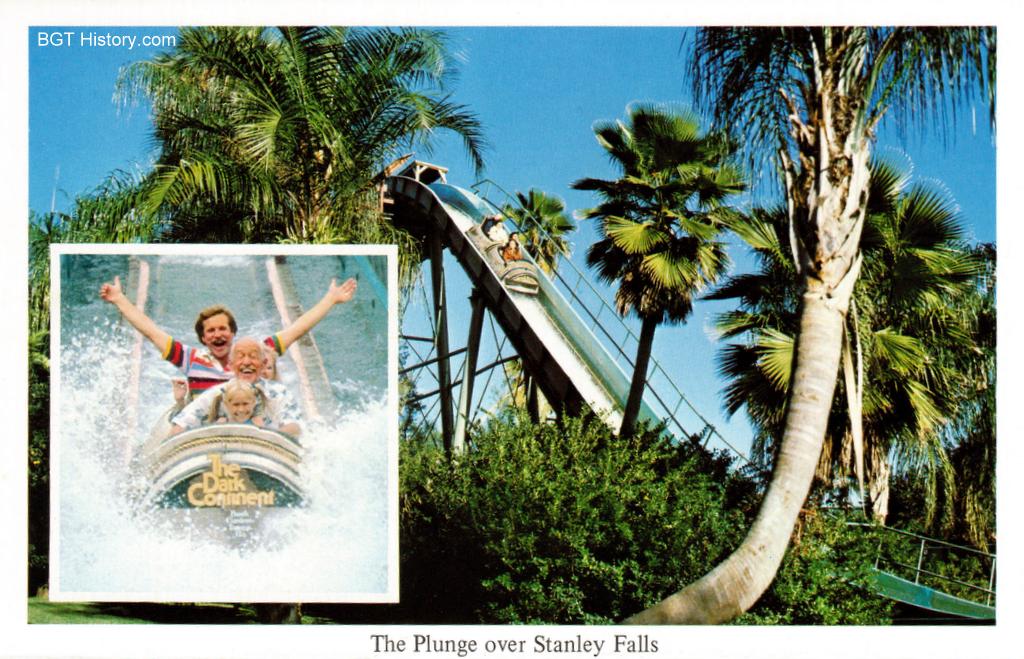 ---
History
Listed in 1974 park map as Barrel Flume Ride, and described as "one of the most thrilling flume rides in the world."
At the beginning of 2022, the park listed a refurbishment for Stanley Falls Flume for February 7 through March 18.
Additional details and images on Stanley Falls will be added in the future.



---
Sources:
Busch Gardens' 1970 Rollercoasters and Thrill Rides – accessed 1/17/2017
BGTNation: Park History – accessed 2/4/2017
Park Map – 1974 (Author's Collection)
Busch Gardens Tampa Bay | Ride Closures – accessed 1/5/2022
Last update: January 7, 2022