Tree Top Trails is a three story climbing area with a number of nets, bridges and crawl tubes located in the Jungala section of the park. While the original press release and signs within the park list the attraction as Tree Top Trails, on current park maps and on the park's website it has been shortened to the two-word Treetop Trails.
As of February 5, 2018, Tree Top Trails is closed indefinitely.
Fast Facts:
Official Open Date: April 5, 2008
Location: Jungala
Images: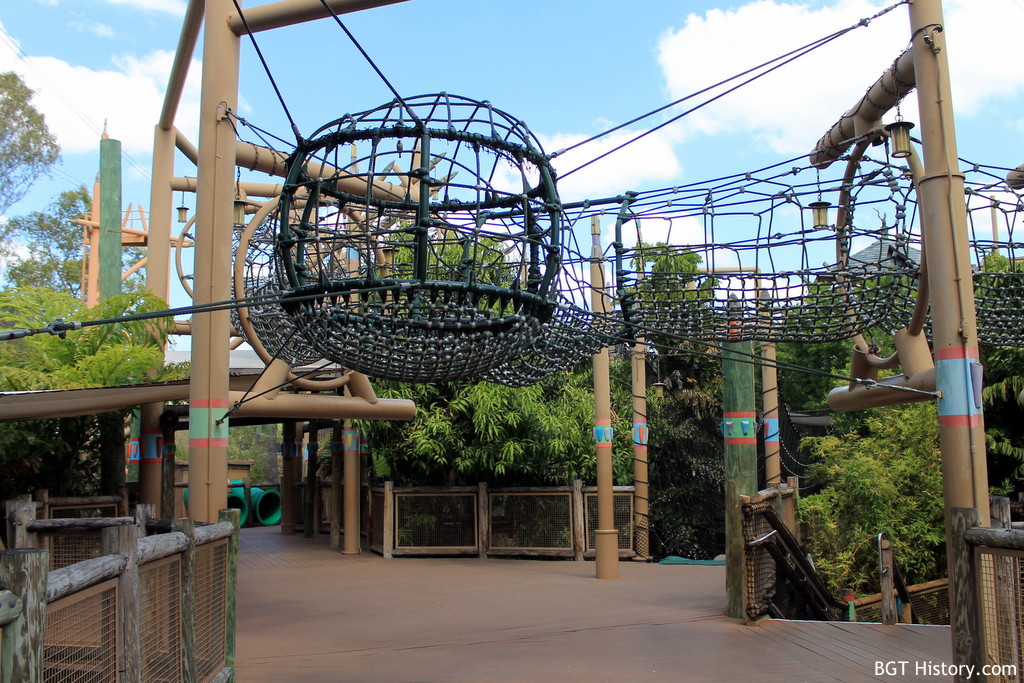 Additional details and images on Tree Top Trails will be added in the future.



---
Sources:
Treetop Trails – Busch Gardens Tampa – accessed 1/8/2017
Press Release – April 3, 2008 – accessed 1/8/2017
Touring Central Florida | Feb 6 2018 – accessed 2/6/2018